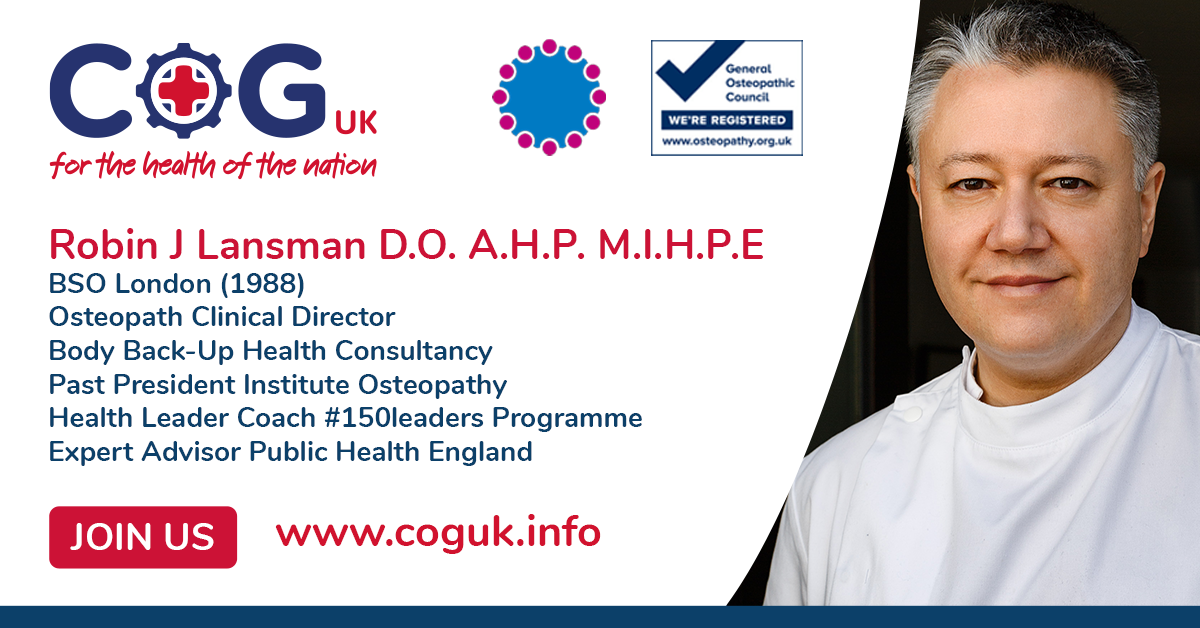 As an osteopath for over 30 years, I have witnessed healthcare evolve in so many ways in my specialist field of Musculo-skeletal medicine or MSK.
With recent health challenging events, lifestyles have been altered. There are many people in the community who fail to achieve the health they need, to live full and happy lives in their community at work, rest and play. 
The ability and will to keep moving has a huge role in managing a whole range of illnesses as well as making life more enjoyable and productive.
Some people may feel lost in their pursuit of health. They may feel at a dead end or just need informed professional direction and support that helps then take care of their health. Sometimes they are viewed as 'hard to reach' by health service providers or may not know what options exists to help. Then their choices are limited.
Communication within and between health professions is growing. Since the 14 Allied Health Professions, now drawn together as a huge team recognised by NHS England things are changing for the better. Leadership and communication skills in health care professionals are now seen as implicit in the role. Promoting health and educating the community is a huge step in introducing self care and self awareness.
Collaborative working and reaching the community in innovative ways has become the new way forward during the pandemic. A real new opportunity to change things for the health of the nation.